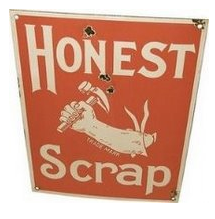 I know, I know... it's only the second week in March, so how can I be so excited already? Because we have TONS of fun and games planned for May's Layout a Day scrapbook challenge! Here's some of what you can look forward to:
1. A dedicated site! I'm in the process of developing a special blog just for LOAD. Stay tuned as I figure out how to best use this site to promote and host LOAD (it will be a work in progress, to be sure!).
2. A new theme. In May, we'll be working under the banner of "Define Your Style." We'll help you figure out what makes you YOU.
3. A cap on participation. Why is this a benefit? Because I'm making sure we keep LOAD a personal, special environment. As a result, you'll have the opportunity to really get to know your fellow LOADsters. LOAD is by far the most supportive group of scrapbookers on the web, and I want to maintain that intimacy and feeling of friendship! We can't do that in a 1000-person gallery. 
4. More tutorials! In February, we introduced weekly tutorials from some fab scrappers -- we'll have more in May, all focused on helping you define your style!
5. Videos and audios! As if you didn't get enough of me... Now, with my brand-new birthday Flip HD, I can record high-quality videos for you! I'll even take a shower! 
Stay tuned for alumni priority enrollment at the end of March.
Open registration begins 4/1!